Perfectly positioned on a spacious corner lot in Tacoma's North End, this 1928-built Craftsman is an absolute delight through and through. Thoughtfully maintained and updated over the years, this 2,627-square-foot residence retains much of its original vintage character while promising modern convenience; for example, a newer heat pump, water heater, and furnace are all in the mix. In addition to 4 bedrooms and 1.75 baths, this Craftsman boasts impeccably curated living spaces and a gigantic basement! And don't miss the views of Mt. Rainier that can be admired from all east and southside rooms. A wonderfully expansive yard is yours as well—spend days entertaining, gardening, and playing out in the sunshine, making memories to last a lifetime. Located at 3222 N 8th Street Tacoma, WA 98406 and close to University of Puget Sound, 6th Ave, Proctor District and more, this North End Craftsman is listed for $675,000.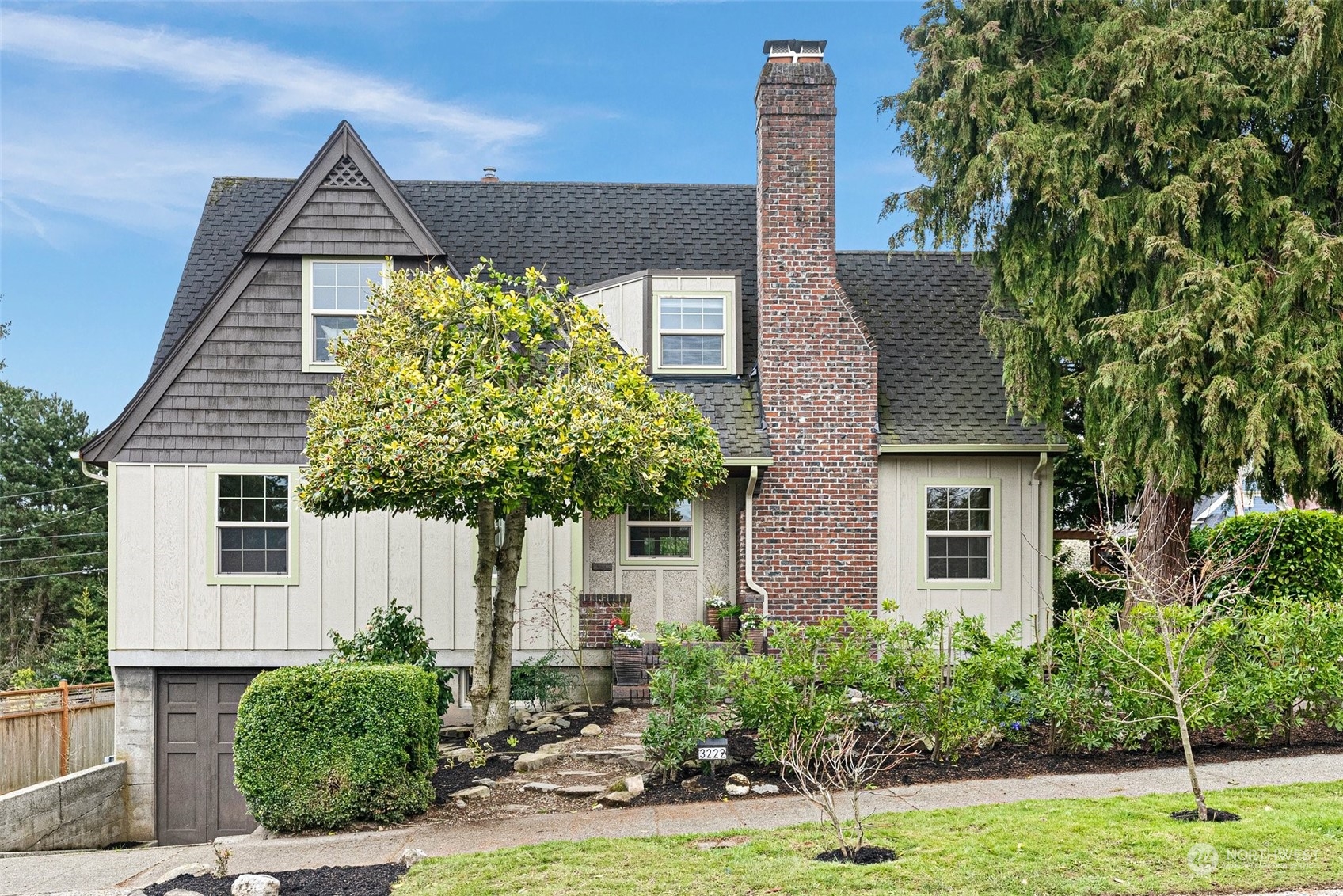 This home shows off the type of curb appeal that makes you do a double take as you're passing by! Eye-catching details—from beautiful brick and neat trim and established landscaping—make for a lasting first impression. The front door opens into an entryway, and from here, original oak wood flooring seamlessly unfolds into light-filled living spaces. A classic brick fireplace and rich wood elements create a warm and inviting atmosphere; imagine relaxing here on a chilly winter's evening with a hot cup of tea and a fire roaring! Built-in shelving makes it easy to display favorite framed photos, books, and decor, too.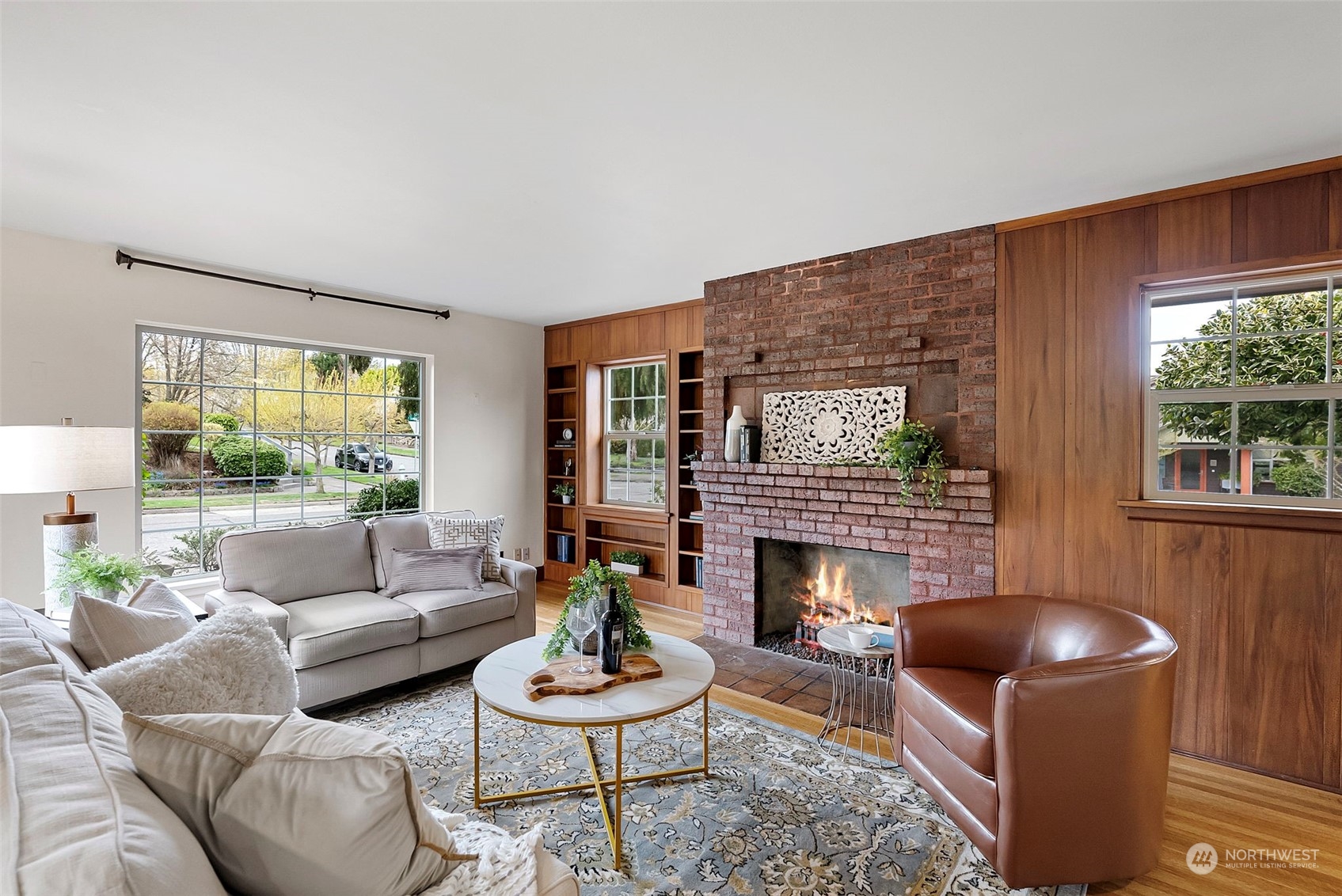 The dining room also has a built-in shelving feature, perfect for displaying your glassware collection. Gather here for laid-back dinners any day of the week, and enjoy your morning cup of coffee in the sunny corner nook in the kitchen. The kitchen's cheerful atmosphere embraces a vintage-inspired aesthetic, staying true to this home's 1920s origins, and yet contemporary amenities—like the sleek appliances and multiple electrical outlets for countertop appliances—offer top-notch functionality and efficiency. (Laundry amenities are easily within reach from here as well; switch loads of laundry while dinner heats up on the stove for easy multitasking!)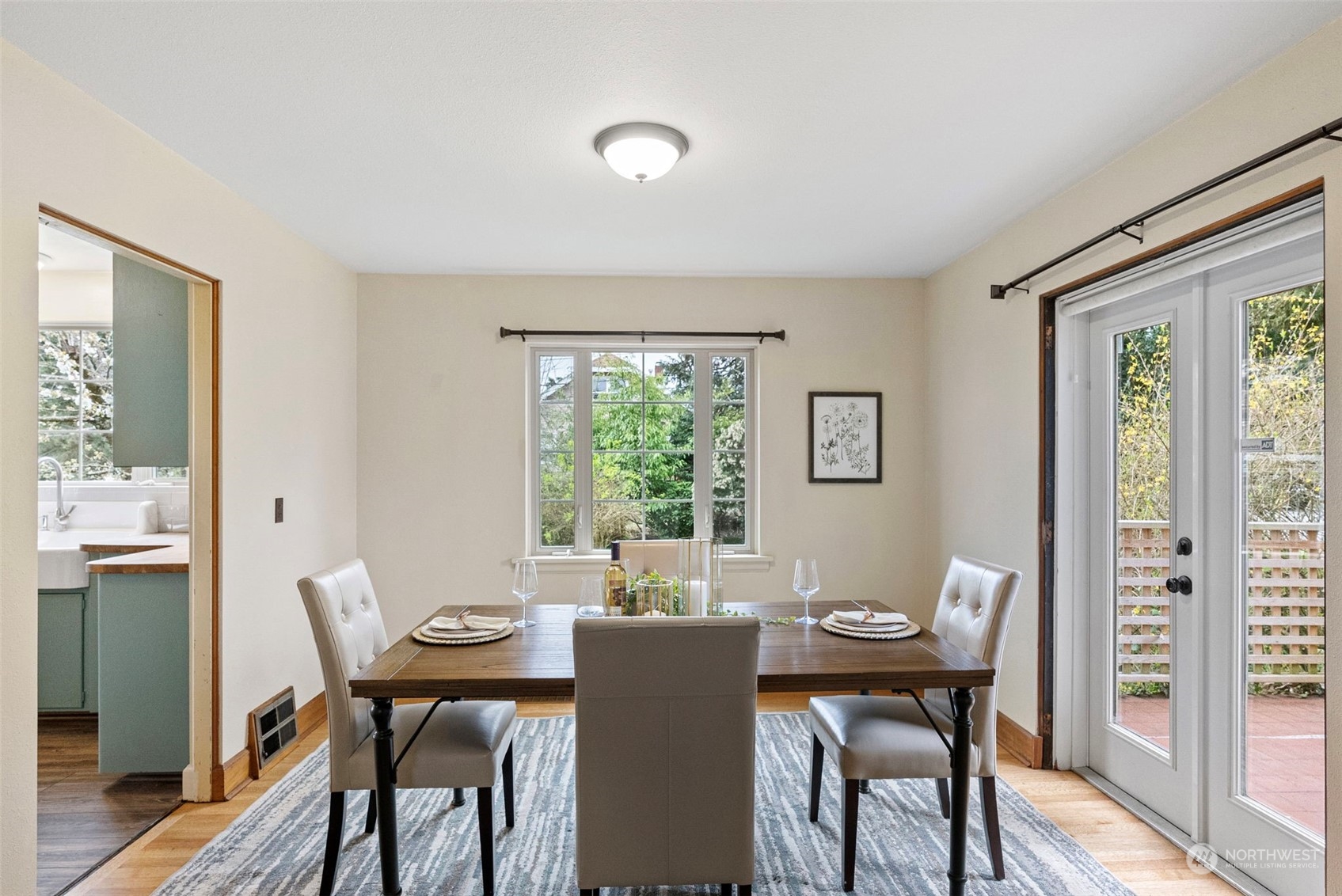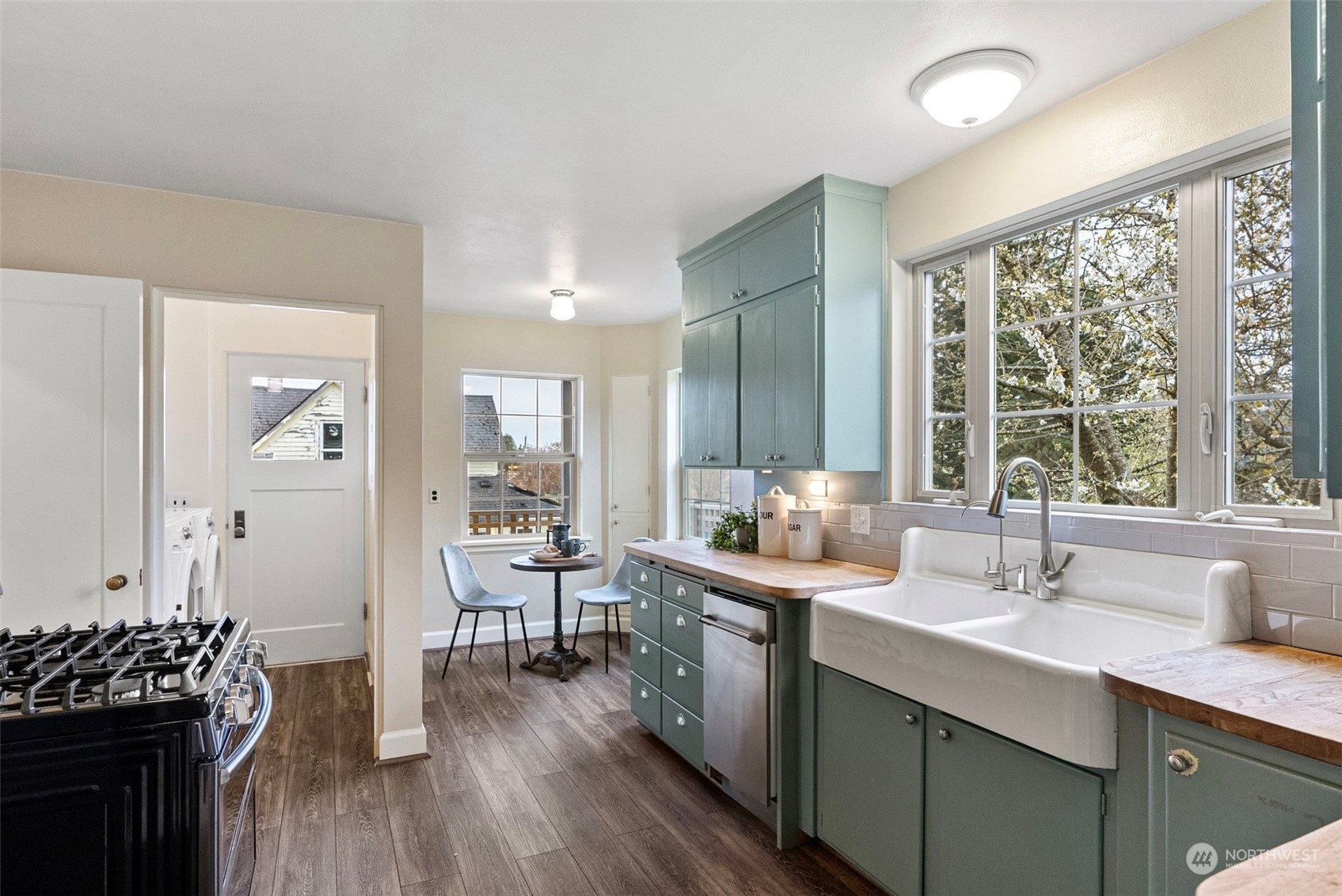 On the main level, you'll also find a bedroom/office space, with the rest of this home's 3 bedrooms tucked away upstairs. Each comfortable bedroom retreat provides plenty of natural light, and everything from built-in shelving to convenient closet space awaits. Additionally, both of this home's bathrooms show off a similar aesthetic, with gleaming white tile punctuated by black tile accents and vintage-inspired finishes and fixtures.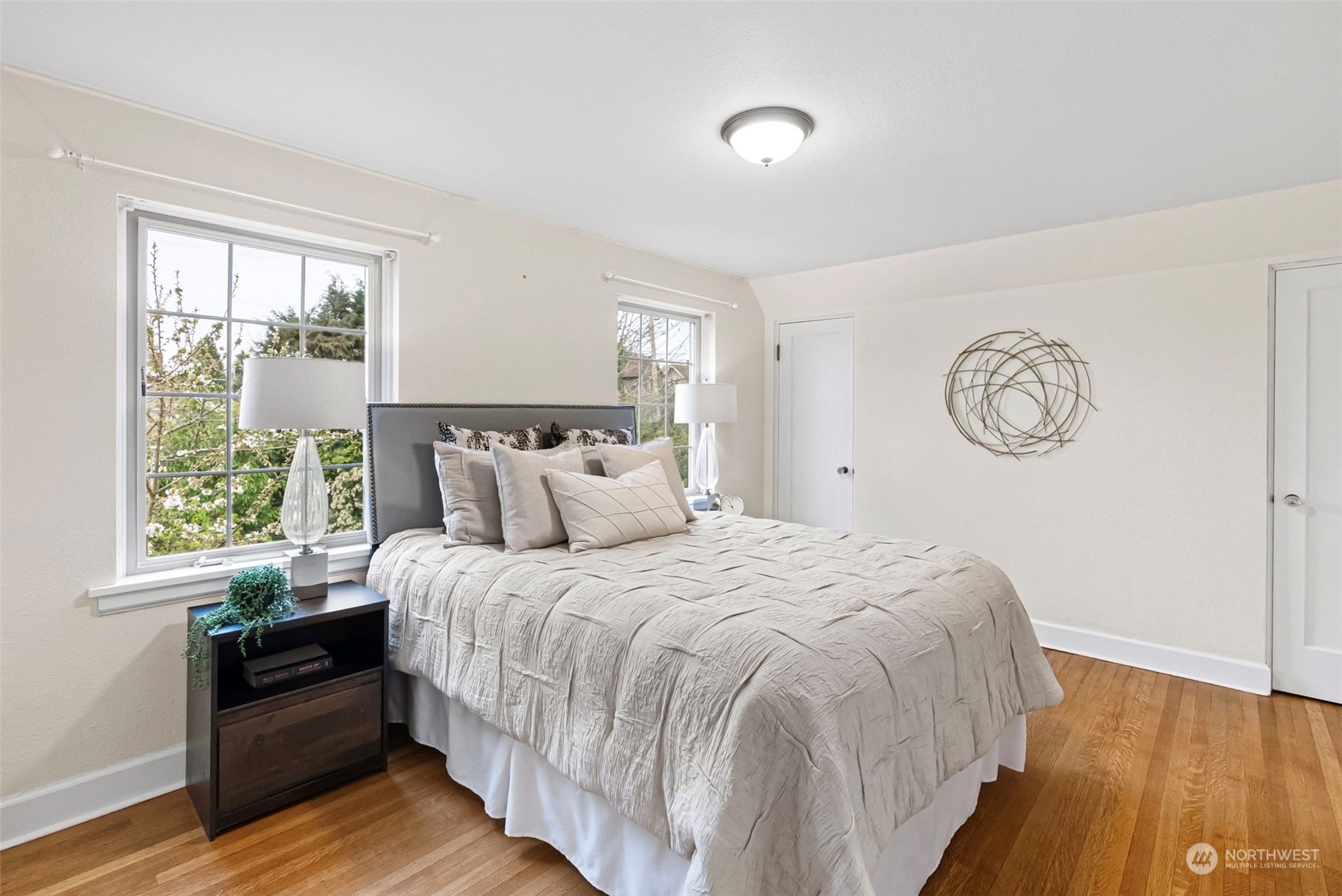 One of this home's unique offerings includes the gigantic basement. Several spaces here are brimming with possibilities—you could simply use it for storage, or you might decide to create additional living areas, an art or music studio, a hobby room, or a home gym.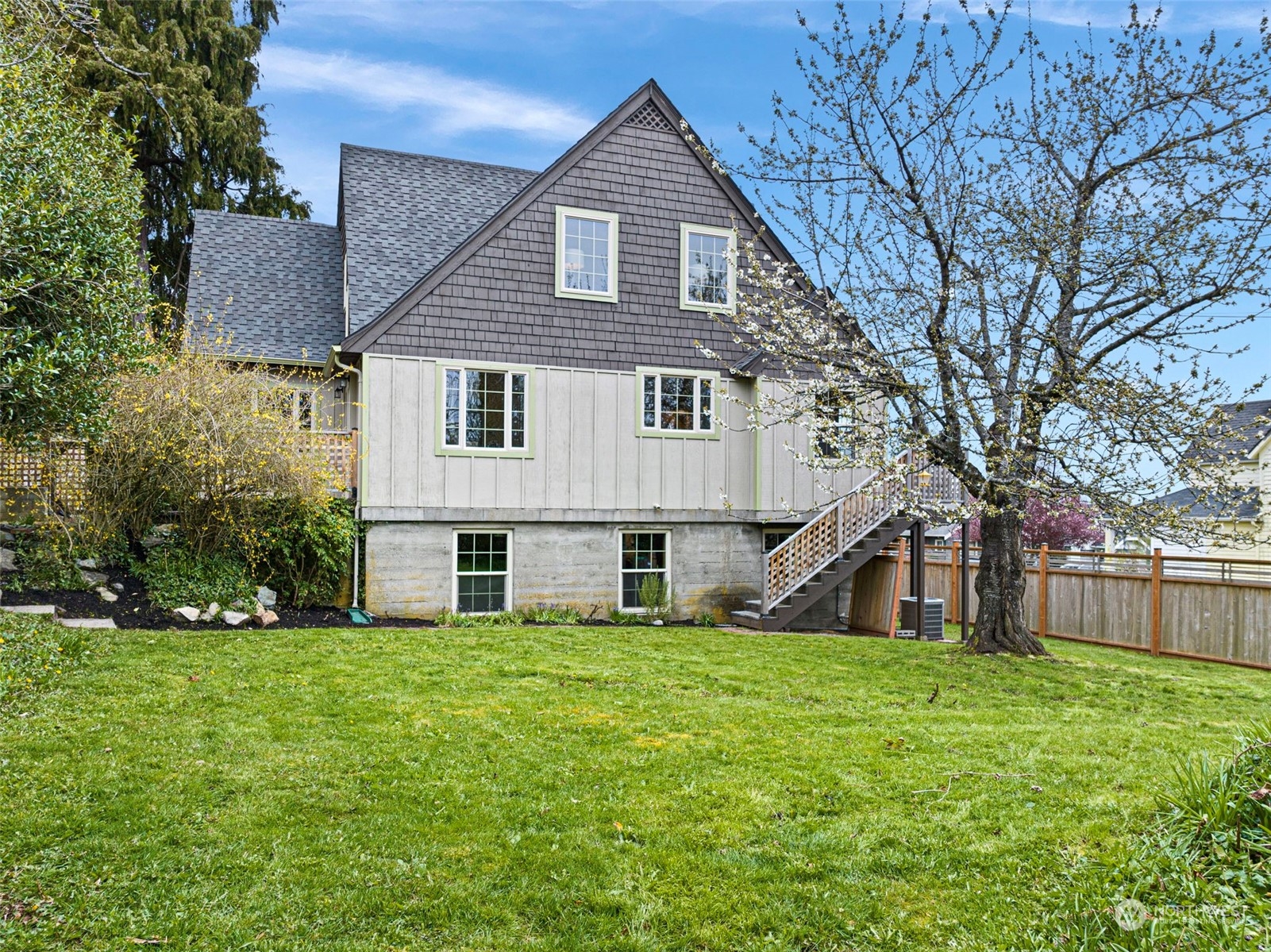 In the backyard, a whole other world of wonder awaits! This property offers a uniquely large yard for the neighborhood, with an expansive lawn surrounded by established trees and shrubs offering more than enough room for lawn games and gardening. Multiple outdoor living areas are here as well—set out a couple of comfy lounge chairs for sunbathing, create a stylish outdoor dining area complete with a string of glowing lights, and host outdoor gatherings whenever the weather warms up! 
What's It Like to Live in North Tacoma? 
At 3222 N 8th Street Tacoma, WA 98406, you're in a prime location in Tacoma's North End. The University of Puget Sound is just a couple blocks from home, and 6th Ave is just a few blocks away in the other direction; 6th Ave is home to several popular restaurants, cute shops, and handy services. Even more opportunities for dining, shopping, and entertainment awaits in Proctor, which is just a quick 4-minute drive away. Head south to find many other shopping opportunities, as well as access to Highway 16 (just 6 minutes away). 
Interested in learning more? Click here to view the full listing! You can also contact REALTOR® Elizabeth O'Neal online here or give her a call/text at (253) 514-1415.